Our Training Options Explained
Ok so you're a beginner, you've gone through our website, you're a little confused, and you have some questions... Don't worry we will explain everything!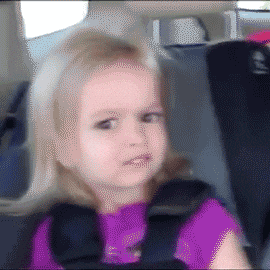 What The Hell Is Stick & Ball You Ask?
Once you have done a few lessons with our coach & they have assessed that they are happy for you to do so, you can progress to stick & ball. You've made it to the next level! You & your pony can actually go out there on that field and practice everything you've learned by yourself. Practice your swing, do some drills & of course.... take a few selfies! Best of all, if you've joined our facebook group, you can set up a stick & ball date for you and another friend, to go out and practice together.
What's The Next Step?
Once your coach feels you are ready, you can join our Polo Academy where you actually get to play games with other players. There is an Academy Lesson on Saturday's for beginners to intermediate players, and Academy Chukkas on Sunday's for Intermediate to Advanced players.
Academy Lesson
This happens every Saturday morning during the season. It's a group lesson, usually consisting of approximately 8 players. The coach will decide what you are working on that day. This can include things like forehand, back hand, riding off, neck shots.. You name it. Everything you need to practice so you can play proper polo game. After everyone has practiced the chosen shot, you get to play a short game with the other players. Don't worry! We will go slow! Or faster, depending on the experience level of all players in the group #safetyfirst It's very fun and a great way to learn how the game works.
Academy Chukkas
These are held on a Sunday. Once your coach feels like you have advanced enough, you can attempt to play faster chukkas. This is for intermediate & more advanced players.
What On Earth Is A 'Chukka' You Ask?
So you might have noticed there are a few breaks in a polo match, where players jump off and swap ponies. This is because we love our ponies and we can't have them galloping around for too long without a break. So a tournament match is composed of several (usually 4) periods of play, which are called chukkas. Each chukka lasts for about 7.5 minutes.
On a Sunday, we play 4 Academy Chukkas. The cost of this includes the hire of 2 ponies. So you jump on your first pony, play the first chukka, then swap to your second pony, play the second chukka, then swap back to your first pony and so on. Did we totally confuse you? Don't worry! Once you actually see it, its a lot easier to understand!
Group Lessons & Group Stick & Ball
You will see we have a few options when it comes to booking lessons. If you want to bring friends you can select these options. There are lesson options for 1, 2, & 3 people. The best thing with booking lessons is, if you book with more than 1 person, you will save money. We also have a wooden horse option for anyone who isn't ready to ride a pony yet... And for those of you with your own pony, you can book the lesson with 'own horse' option.
To book group stick & ball, you and your friends can go in separately and book the same time slot. You might also notice that packages are available at the check out. The more you buy the more you save! The current deal is buy 6 lessons or stick and ball sessions for the price of 5. This is an excellent way to save if you are going to be coming regularly.
If there's something you would like to request that isn't on our website, contact us and we will be happy to help you out.
After you have practiced all of the above and feel confident enough, the next step is to progress to your first tournament. We will cover that in another blog post. Stay tuned!