Booking Your First Lesson
Booking your first lesson is easy. You can do it right here online. Head to the 'Services' menu at the top of the screen on our home page and select 'Coaching'. Here you will find a selection of booking options. Select 'Private Lesson' which is for one person. Or if you would like to book for more than one, you can select 'Group Lesson' for 2 or 3 people. Select the time slot you would like, and click 'Next'. Fill out your details, and if you'd like us to know anything, you can put this in the 'Add your message' section. This might include things like 'Its my first lesson', or 'No riding experience'. If you have a few questions you'd like to ask before booking, feel free to contact us via email or phone.
Do You Need Any Riding Experience?
Of course it does help if you have some riding experience, but guess what!!! Many first timers that visit us here at Riverlands have never ridden before. Yup that's right! You can play polo even if you've never set foot on a horse! We can teach you how to ride, and... if it makes you feel more at ease, you can start off on one of our tin ponies.






What To Wear
The experienced player has all the polo gear. White jeans, polo boots, knee guards, gloves etc....But we don't expect you to have all that on your first lesson. The basics you will need are long pants: Jeans, jodhpurs/breeches. Protective/ closed in footwear: Horse riding boots are the best option. You can pick up a cheap pair from your local saddlery. Or... for the bees knees in polo boots, check out our online store. You can wear sneakers for your first lesson, but we highly recommend investing in a pair of riding boots for better grip. Gloves are optional. They can help give you a better grip and protect your hands. Polo gloves can be purchased from our online store.


What To Expect For Your First Lesson
When you arrive, we will fit you with a helmet & a polo mallet. If you have your own helmet, we are happy for you to bring it with you. You will meet your pony & our coach will help you get on. Sometimes we will put you on our very handsome wooden horse to practice your swing to start with as well. The coach will assess this on the day. If you haven't ridden before, that is the first thing we will work on. Steering, balance, starting & stopping etc. If you have ridden, we can get straight into the 'swing' of things! And yes.... If you don't have a photo of you at your first polo lesson, did it even really happen?!! Bring your phone... We will take that photo for you! Just dont forget to tag us ;-) #riverlandspolo #pololessons #learntoplaypolo


Our Ponies
Polo ponies are the best ponies! Ok we might be a bit biased... But... Actually, no... they really are! Just think... You have to be very brave to be on a field with mallets and balls flying around everywhere. Our ponies are very well trained & very quiet. Oh... and also ridiculously cute! We have a wide selection of ponies suited to every rider. If you're an experienced rider, you will be amazed at how awesome it is to ride these ponies, and yes...they do go fast if you ask them to! If you're a beginner they will make you feel very safe & they are happy to go at a slow pace. Here's a tip: If you really wanna get on their good side... Bring carrots ;-)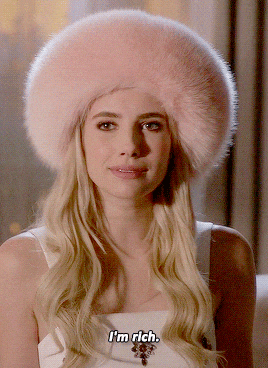 What Are Polo People Really like?
We know... We know, you probably think polo people might be snooty, rich, snobs that don't want to talk to you right? The truth...They are not scary at all, we promise! To be honest, its the exact opposite! Everyone that comes to Riverlands Polo is so friendly, and keen to help all our newbies on their polo journey. They will make you feel very welcome. It's a great way to meet people and make new friends. We also have lots of get togethers during the year, like bbq's, drinks etc. Its a really fun, friendly environment. Check out our Instagram & Facebook pages to see all the fun we have!






So what are you waiting for ??? Book your first lesson right now!!! But BEWARE!!!! It is very addictive!